9th-12th Grade
Join Mrs. Alyson Batten in Room 413.  Be sure to keep track of your service hours.
2019 Inductees to the Sr. Beta Club
Operation Christmas Child, sponsored by the FBCS Beta Club – send a shoe box full of gifts to a child who won't receive anything for Christmas.  Go to His Hands, His Feet page for more information.
Members of the Junior and Senior Beta Clubs, consisting of 6th – 12th graders, collected blankets. In all they collected 46 blankets in a 5-day period! The home of former FBCS students and church members was destroyed by Hurricane Harvey in Texas. The blankets, along with other supplies collected by FBC members, were delivered to the two former students, Gabriel and Eva, and their parents, Randy & Kim. The blankets and other supplies were distributed to the neighbors throughout the community. Eight men from FBC delivered the supplies and stayed to help gut houses.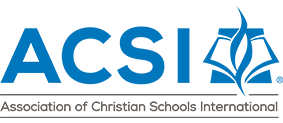 FBCS is "Dually Accredited through ACSI and AdvancED" and open to all students regardless of race, color and ethnic or national origin.
"First Baptist Christian School has an asbestos management plan on site and is available to review."​