FBCS school hours: Classes begin at 8:00 am and students are considered tardy if not in class at that time.  Carpool begins at 7:40am and students will go directly to the classrooms.  First through fifth grades will be dismissed at 3:00. The bell for dismissal of grades 6-12 rings at 3:10 pm and students will exit the school to parents' cars.  All students must be picked up by 3:25 until further notice.
​​ROLLING BOOK BAGS are not allowed in 1st – 3rd Grades.
Carpool Reminder: All 1st – 5th graders (with older siblings) drop off in back of school.  Only 6th – 12th drop off in South entrance front circle.
Chapel: Services are Wednesday mornings at 8:20. Families are invited.
College Resources
Need Scholarship info – where to find them, how to qualify?
Click here
for the 10 best sites to help you out!
Interested in a Military Career?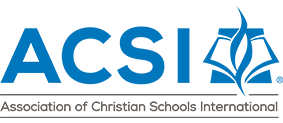 FBCS is "Dually Accredited through ACSI and AdvancED" and open to all students regardless of race, color and ethnic or national origin.
"First Baptist Christian School has an asbestos management plan on site and is available to review."​